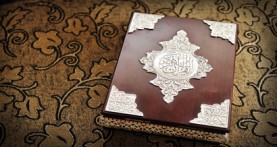 How did the Prophet react when he saw angel Jibril for the first time? How does the Qur'an deal with the mistakes of creed of the people of ...Read More »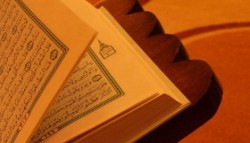 Enjoy listening to the remarkable voice of Sheikh Salah reviting Surat `Abasa, learn a new rule of tajweed ...
Read More »
What are the requirement of peace in a city? What is the supplication of Ibrahim for Makkah? ...
Read More »
古兰经: Watch and listen to a recitation of the Qur'an by Sheikh Sa`ad al-Ghamidi accompanied by a Chinese translation. ...

Read More »

古兰经: Watch and listen to a recitation of the Qur'an by Sheikh Sa`ad al-Ghamidi accompanied by a Chinese translation. ...

Read More »